Director Message-:::::::::::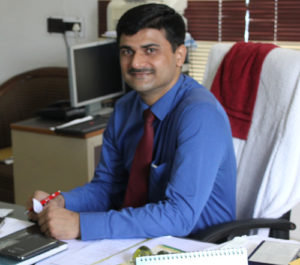 The onest of the 21st millennium has witnessed a spectacular growth in the diversity of the services sector. There has also been a phenomenal improvement in its standards, courtesy unprecedented specialization and streamlining of various services. As a young country, we are striving hard to attain high living standards through better managerial procedures and people. The intensity and focus on services especially as the Medical and Health facilities, has been escalating along with the increasing awareness of consumer community. The field of Pharmacy is an essential and inseparable part of the Medical and Health services. With growing emphasis on consumer rights the pharmacy is no more a casual business .The need today is thus, much more hard pressed for the well groomed Pharmacy Professionals. Similarly, exponential growth of Financial, Real State, Retail, Telecommunication, Infrastructure, Transport, FMCG, etc sectors, the demand for quality managers as well as qualified professional for the specialized field like Journalism has increased immensely.
The Aryakul visualizes strengthening the pharmacological services in Uttar Pradesh and neighboring states with the help of our accomplished and experienced faculty and state of the art laboratories. The aim is to create a sustainable human resource befitting the growing volume of the pharmaceutical research, industry and marketing. The objective is to enable few hands every year to strive for a bright career and satisfying employment. Complementing these pharmacists, Aryakul has developed number of Managers and is in process to groom future media persons who could work for the cause of nation building and build their carrier as well.
May we succeed in our dream to weave and materialize few for you!